Family run business since 1986
TM Factors are the largest car parts stock holder in Herefordshire, we draw from the largest on the shelf stock of any car parts company in Herefordshire.
We offer a comprehensive range of car parts and consumables – from engine oils, screen wash and antifreeze to service parts (filters, brakes and plugs), clutches and transmission parts. We are the leading car parts suppliers in Hereford supported by our 9000 sqft warehouse, our 20 strong van delivery fleet, not to mention the highly experienced and accurate call centre staff using state of the art software.
We cover a large area with the help of our Ledbury and Leominster branches in order to reach: Ross-on-Wye, Ledbury, Bromyard, Kington, Ludlow, Knighton, Hay-on-Wye, Cleobury Mortimer and Craven Arms.
We pride ourselves with competitive prices, fast customer service and detailed support across the board for our large range of top quality products.
Our opening hours are Monday to Friday, 8am to 5:45pm and 8am to 1pm on Saturdays.
We are a member of the Group Auto Union (GAU) for Motor Factor Companies, - GAU UK & IRELAND constantly re-examines the ways in which it delivers best value to its members and suppliers in order to foster and maintain long term supply chain partnerships.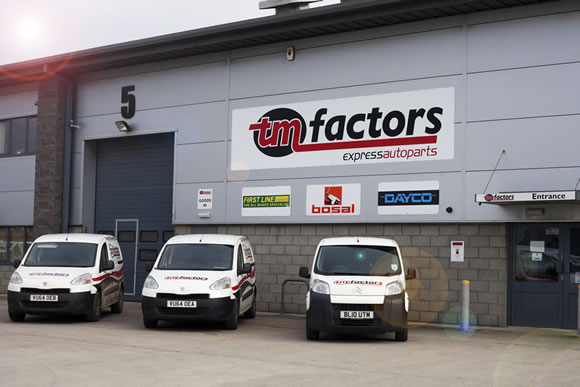 Welcome
Discover our difference
Exceptionally reliable. Order today, get it today across an amazing amount of parts. A great family business serving Herefordshire.
Bill Jones
Managing Director