TM Factors have expanded their business to Leominster.
Our Leominster branch is situated on Glendower Road, Leominster, Herefordshire HR6 0RL next door to Leominster Accident Repair Centre.
Leominster's TM Factors consists of 5 experienced team members. This enables the business to work efficiently and cover extraordinary distances in good time allowing our customers to maintain their satisfaction whilst receiving their car parts fast.
TM Factors - Leominster holds a variety of products from service kits too steering and suspension parts. They also have admittance to the huge variety of products from Hereford enabling them to have access to parts within minutes that most units of the same size would have no chance of stocking.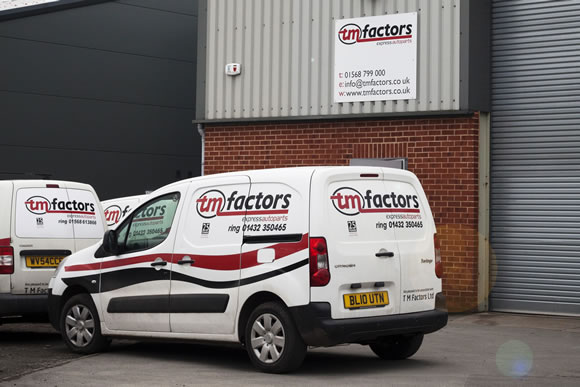 Leominster
Discover our difference
Exceptionally reliable. Order today, get it today across an amazing amount of parts. A great family business serving Herefordshire.
Bill Jones
Managing Director